The question that always puzzles tourists is how early one should reserve accommodation for the summer holiday. If you are struggling to find out the answer, don't worry. We'll provide you with the correct information on how much in advance to book a villa on Mykonos. You will finally resolve the dilemma of whether it's best to book one of the Mykonos villas for rental as early as possible or wait for the last-minute offers.
Book in Advance if You Have Specific Preferences and Requirements
The time you should select to reserve your accommodation depends on what your needs and preferences are. Individuals that must travel only on specific dates during peak season should make sure to reserve one of the private villas in Mykonos months in advance. The peak season is from mid-July till the end of August. This means that one should call the concierge on Mykonos and have them reserve a villa months before the date of the trip.
Also, individuals that want to get one of the Mykonos luxury villas with a private pool for a large group should opt for booking as early as possible. Families with small children or those that may have specific requirements are advised to also book early.
You Might Have a Question – What Are the Benefits Of Early Reservation?
So, how is booking far in advance beneficial for you? First and foremost, you'd get to choose a specific type of accommodation. Everything is available during this time, which means there's going to be an array of different options. The chances are that you'll find exactly what you are looking for.
It's also possible to find accommodation that is closest to all the crucial amenities, such as the best sandy beaches, exquisite international or Greek restaurants, and stunning and exciting beach bars and clubs. Those who search for places close to Mykonos main town – Chora, will have more luck when booking early.
People Usually Ask – Should I Reserve a Villa Two Months Before I Want to Travel to Mykonos? Here's the Answer
People who don't have to travel on a specific date can opt for reserving even two months before the trip. That way, you can easily pick some of the gorgeous Mykonos villas for rent based on their availability and not your tight schedule.
You will most likely have to settle on the date of the trip with a concierge. They will be able to provide you with all the latest information about the accommodation and the destination. If you require more information about yacht rental Mykonos, private drivers, and charter jets, ask the concierge.
If You Are Struggling With a Question of Whether to Reserve Last-Minute, Here's the Answer
Booking accommodation last minute is not the ideal solution, but it is still possible to find something worthwhile. Booking one of the pet-friendly luxury villas on Mykonos in this way is appropriate for individuals who are flexible when it comes to dates. They can travel to Mykonos outside of peak season, meaning in early June or even late October.
Also, if you don't mind where the accommodation is located or whether you'd get to enjoy all the modern amenities in your accommodation, we recommend booking last minute. Therefore, if you wish to spend time on Mykonos in June, September, and October, reserve something last minute.
Let Us Update You on the Benefits of Booking a Villa Late Before Your Swipe Your Credit Card
The main benefit when booking a last-minute trip to Mykonos is a chance to get a great deal for the lowest price possible. Owners desire to fill all empty places, so you can cut a really good deal. However, there is a trick you need to pay attention to as well. When you want to catch the best last-minute deals, make sure to reserve the luxurious accommodation at least one week before.
Sometimes, the prices can drastically rise a couple of days before the travel date. Search for something that is suitable for you on The Ace VIP website, and pick up the phone as soon as you spot a great deal so you can start preparing for the vacation.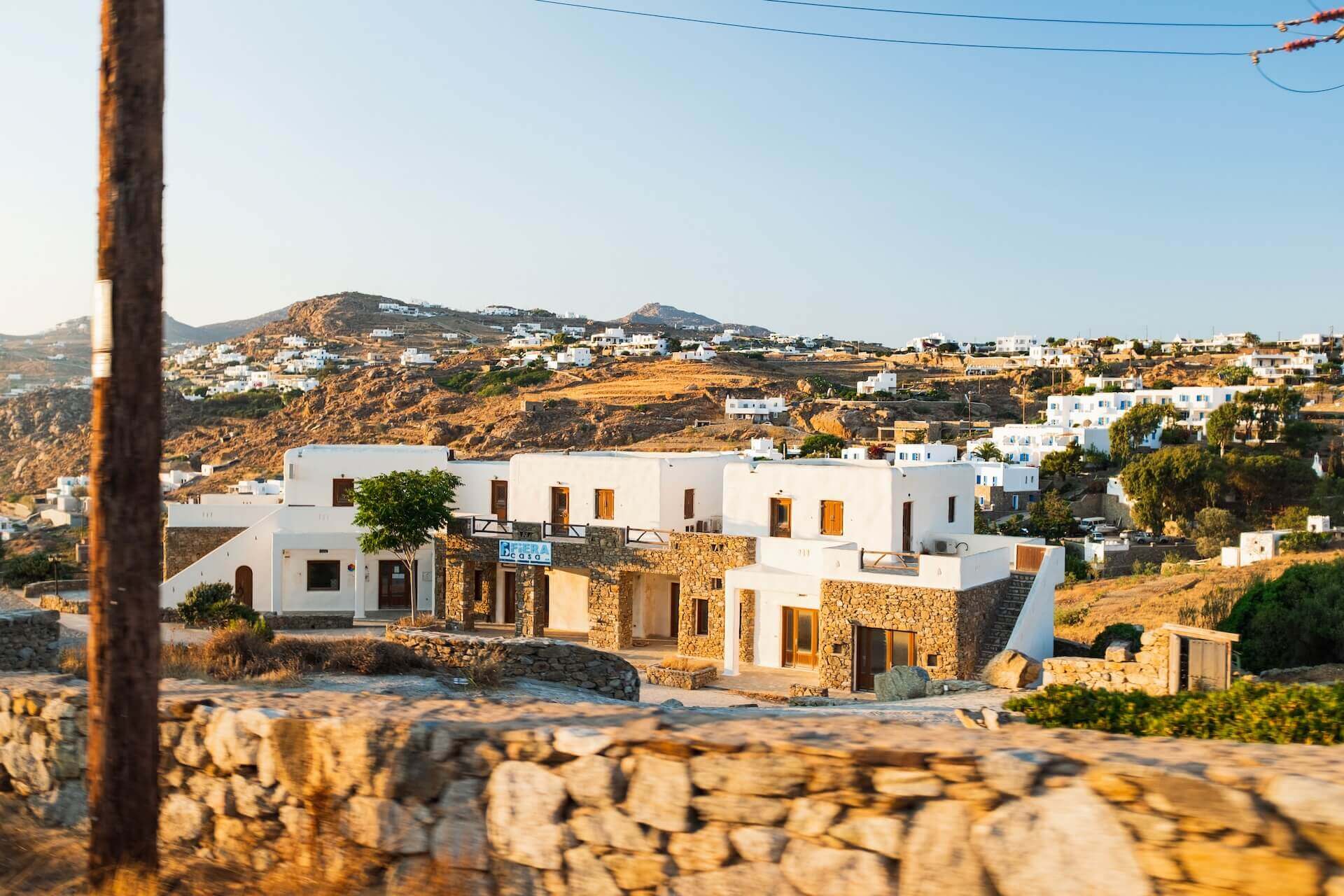 Thanks to Professional Concierge, You Can Book Accommodation That Ticks Every Box
Searching for perfect accommodation online and reading numerous reviews can last a long time. We recommend requesting help from a concierge. They are knowledgeable about every Mykonos villa rental, so they can tell you how many levels there are, what types of pools are available, where the villa is located on the island, and what amenities and features you will have. Also, if you wish to organize a photo shoot, a birthday, or a wedding at the accommodation, a concierge can arrange everything you need.
Note Down the Important Tips for Booking a Good Accommodation
You don't have to struggle with looking for accommodation anymore. Simply use our tips, and you won't have any problems. Here is what you need to do:
Select the date you want to travel,
Research the destination,
Choose a location for your accommodation,
Compare prices online,
Read a couple of customer reviews,
Ask the concierge about the Privacy Policy,
Inquire about the Cancellation Policy,
Now Get Ready for the Trip of Your Dreams With The Ace VIP Team's Help
You won't have to struggle or worry about your accommodation when you lean on The Ace VIP team. We can make sure that you spend your vacation in one of the most stunning villas on Mykonos. We don't just rent accommodation, we also offer Mykonos yacht rental services, concierge VIP services Mykonos, as well as rental cars and jets. Use this opportunity to make a trip that might open a new chapter in your life. But remember that with our help, you will enjoy your stay to the fullest.